Several state level education officials were in WMSD this week to investigate our new K-8 literacy curriculum, Wit and Wisdom.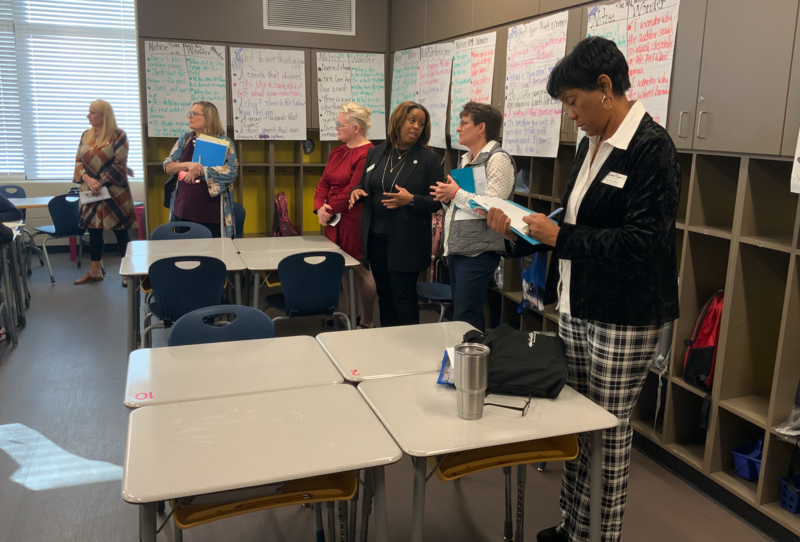 At the beginning of this school year, WMSD adopted the new literacy initiative, which features high quality instruction materials.
"We have been working at the district level to ensure that all of these supports are in place throughout the district so that JWES, Richland, Weaver, and every other school in the district is getting the same equitable experience," commented Wil Redmond, Senior Manager of The New Teacher Program (TNTP).
Dorothy Doolittle with TNTP, Lead Rise Regional Specialist Sandy Shepard, Assistant Commissioner of Learning Services Dr. Kiffany Pride, CLSD Grant Manager Amy Counts, and a few others got to see Wit and Wisdom in action on Tuesday at Jackson-Wonder Elementary School. Redmond and JWES 3-6 Literacy Coach Kimberly Ivey guided the group through a handful of classrooms and a lesson planning session.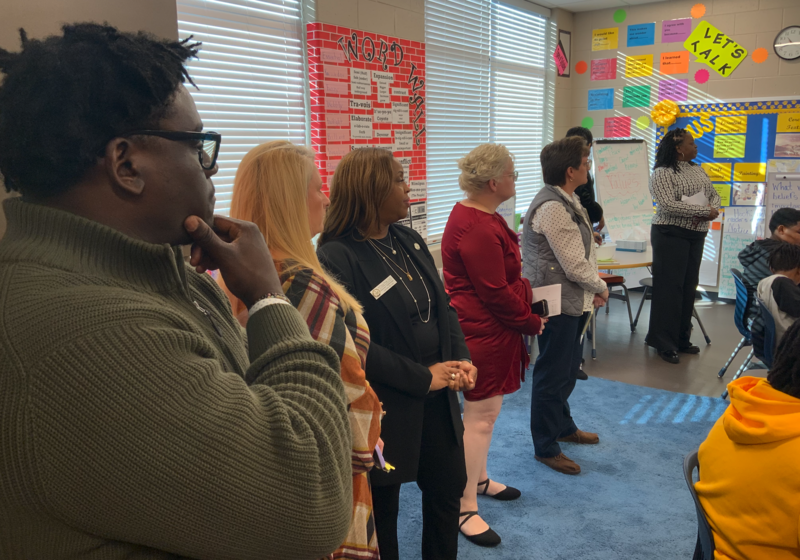 Wit and Wisdom focuses on student ownership and the district is currently in what Redmond calls the "active coaching phase". He often visits with teachers and coaches to ensure they are "actually able to do what is said to the integrity it needs to be for students to be successful."
Redmond added that he meets with district leaders, teachers, and coaches on a regular basis to monitor and make certain that "everyone is getting the same quality education."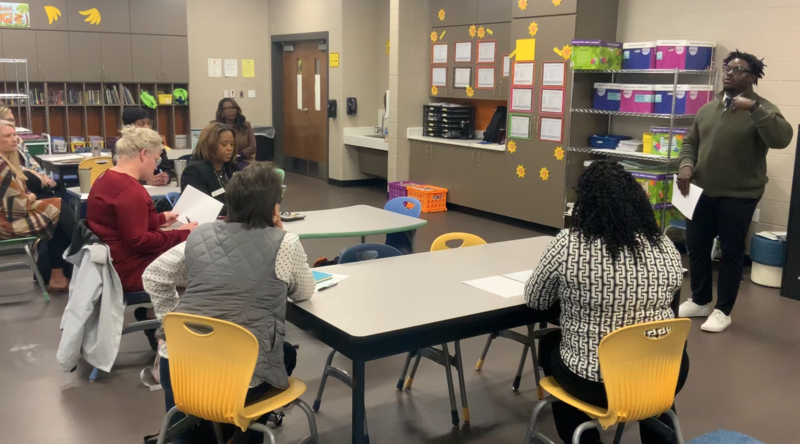 Stay tuned to our social media pages and website for #WitandWisdomWednesdays, where we take you into classrooms to see how students and teachers are thriving with the new curriculum.